Well, here is my kit, affectionately known as The Monster by the band. It is a bit of a cheat really, as it was the product of buying two five-piece kits off Ebay and combining them, with the addition of a few other bits. The stats are;-
22" Session Pro bass drum, with a Pearl double pedal.
Mapex 14" x 5" snare with Remo batter head.
2 x 10" toms, differently tuned
2 x 12" toms, differently tuned.
Tome above mounted on the rack.
Two 16" floor toms.
Cymbals are a mixed bunch.
14" Pearl hi-hat pair.
8" Paiste splash
16" Sonor crash (which I actually use as a ride!)
16" Stagg crash
20" Session Pro crash
22" Zyn crash
It is a bit of a mix and match, but it sounds OK, and it will do me for now, until I can afford to get an equivalent 'name' kit together.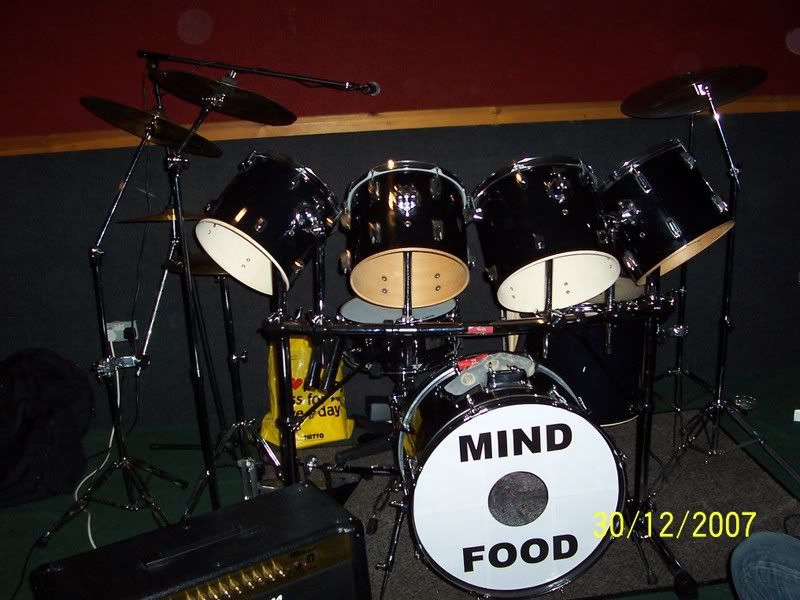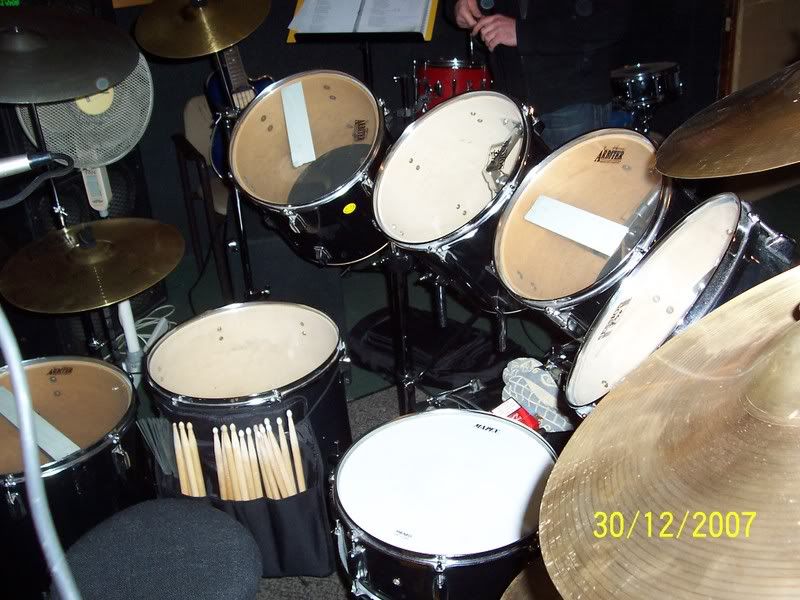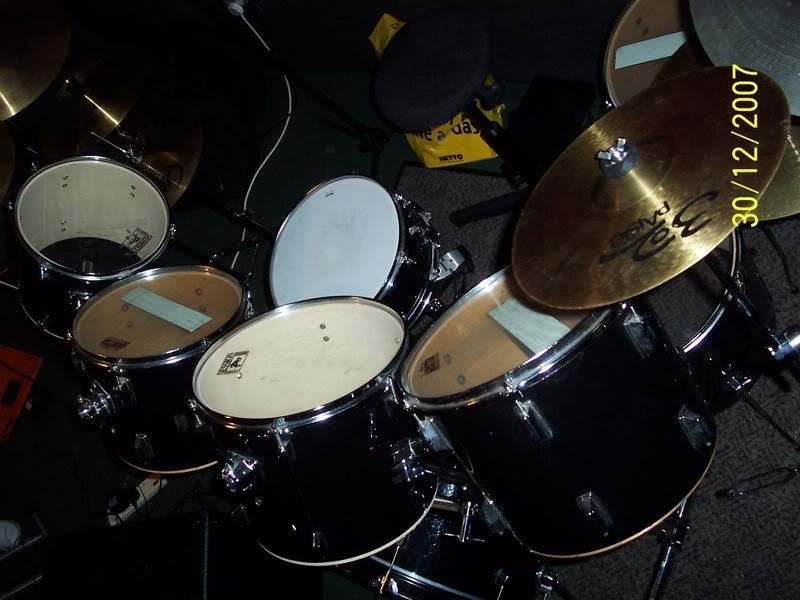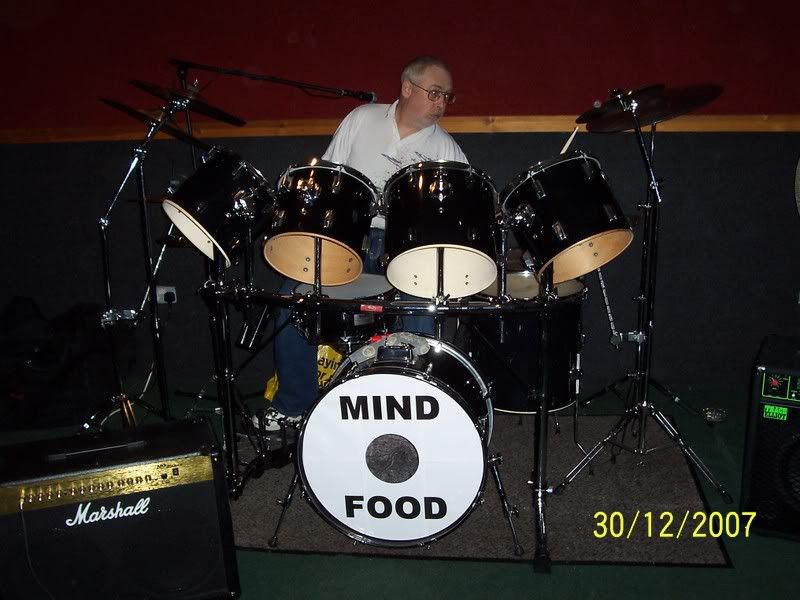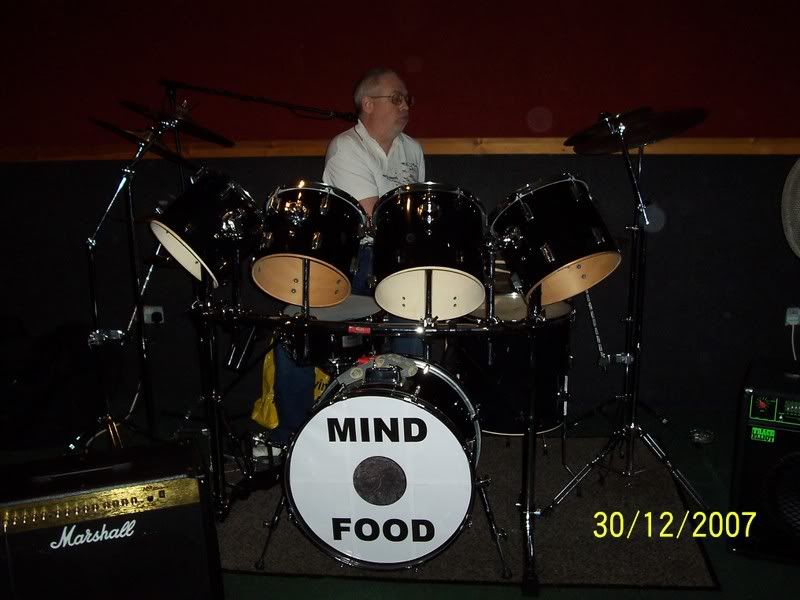 Altogether, the whole lot cost me just over four hundred pounds, what with all the extra bits on top of the two kits.
And yes, I am a 'lefty'.
Comments?
Roy King,
Drummer, MindfooD