New heads coming in a week or two (finally got around to replacing the stock heads... after two months :?), but other than that,, this is probably going to be the state of my set for a long time to come!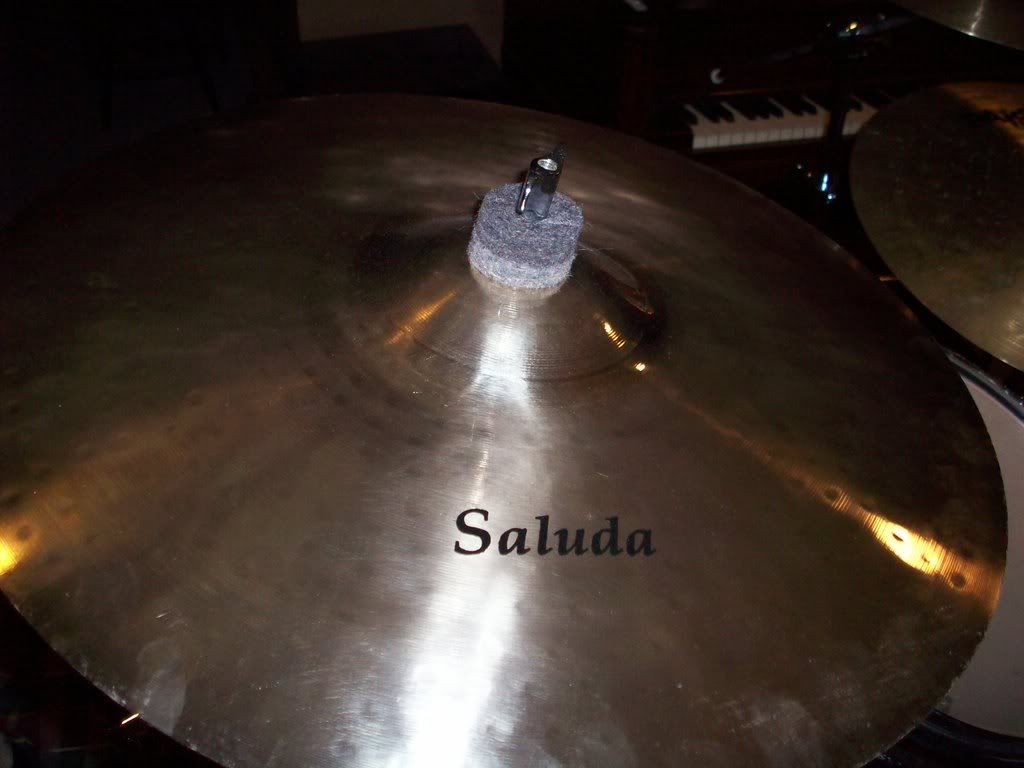 Ignore the messy state of my basement, please
Specs:
Ludwig Accent Custom Elite
12"x10"
13"x11"
16"x16"
18"x16"
22"x18"
14"x6.5"
Cymbals:
14" Zildjian ZHT Hi-hats
14" Paiste PST-5 Thin Crash
17" Saluda Mist-X Crash
19" Saluda Diamond Crash
20" Paiste 200 Ride
18" Tama stock
18" B8Pro China
Hardware:
Iron Cobras
Ludwig, Pearl, Tama stands
LP Ridge Rider Rock cowbell
It's not amazing, but it suits my needs and hey, I paid for it myself
. That China's pretty beat to shit, but it already had a chunk missing about half that size when I got it free when I bought some gear from a friend, so it's actually holding up pretty well. The Tama cymbal is just there so I have something to beat the shit out of (I don't like riding on my good cymbals).
Well, that's it!