Yeah I am getting a tama soon but here is my good ol' premier.
I have no resonant bass drum head right now so a towel is working..
Floor tom is from a different kit.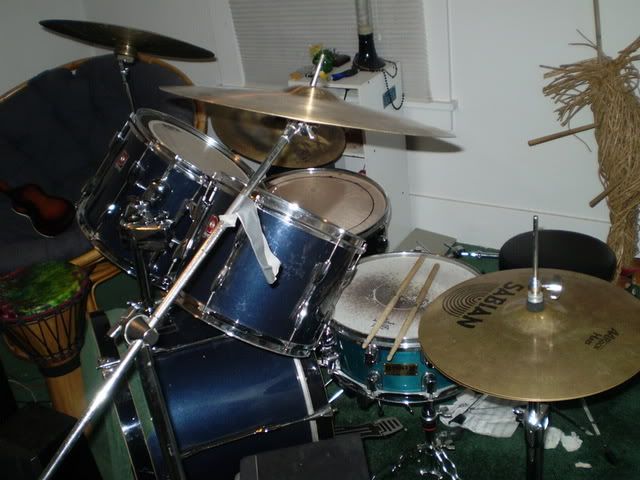 Yeah so it is about time I upgrade... So yeah. Comments opinios and questions and stuff.