I need some advice on how to remove one of these from my bass drum head: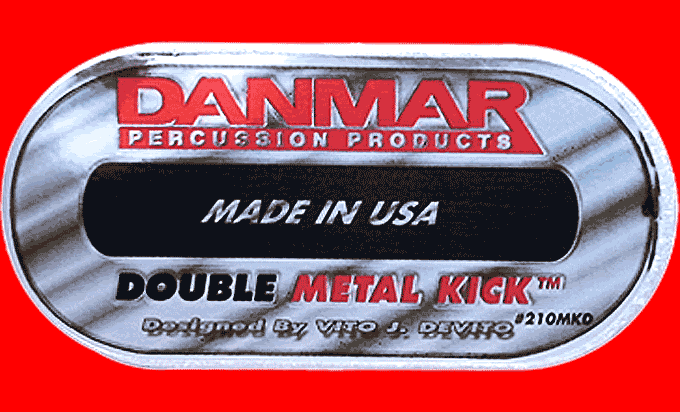 Note, this thing is a piece of metal, it is not pliable or bendable, and the adhesive is super heavy duty. You can't peel it off like a regular slam pad.
I need some advice on how to remove it, without risking damaging my bass drum head, or ripping it. I'm in no position right now to drop 40 bucks on a new Super Kick II head if I damage it, so I want to remove it right.
I'm not too fond of the sound anymore and I got a new one, one of the black double ones. I was getting all click and no punch. I've found that the black ones, because they're thinner and "closer to the surface of the head", sound alot better and more punchy. And it helps my playing. Not as much uncontrolled rebound.