I have a decent size collection of a set that I continually alter the arrangement of.
2, 18 by 22's
12,13,16,18 toms
6,8,10 roto toms
3 snares (rotate usuage)
This shot shows one of the larger size setups,
I personally prefer a double pedal, so instead of using two seperate pedals, or just dumbying the second kick, I prefer the more Bonham'esq style below,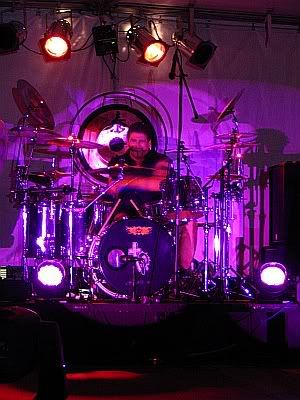 I read an artical in Modern Drummer by Michael Cartellone (Damn Yankees,Skynyrd) on how he continually changes setup, and now I'm hooked on keeping things fresh setup wise. After playing 30 years, it certainly keeps me in touch with my drums.