I've had various kits over the years i've been using, but never owned one until recently. I got a 2004 Tama rockstar. Beginning, I know. It works, that's what matters until I can upgrade it. Here are a few pictures of my past bad setups!
This one is just cluttered madness, really. It's a PDP Birch kit with a mix of all the different cymbals I had at hand.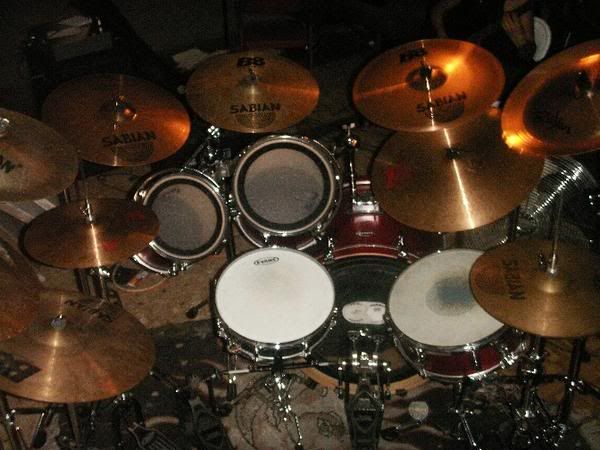 This was my first set-up. I had no idea what I was doing, obviously. It was a pearl export.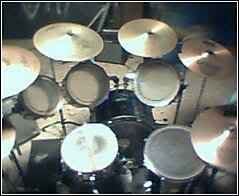 Recently, I played a 4 piece set-up for some reason. I guess I was bored. This is the only picture i've got that sort of shows what it's about.
And this is the kit i'm using at the moment, my tama, minus the paiste's. It's the only decent shot of how it's set up.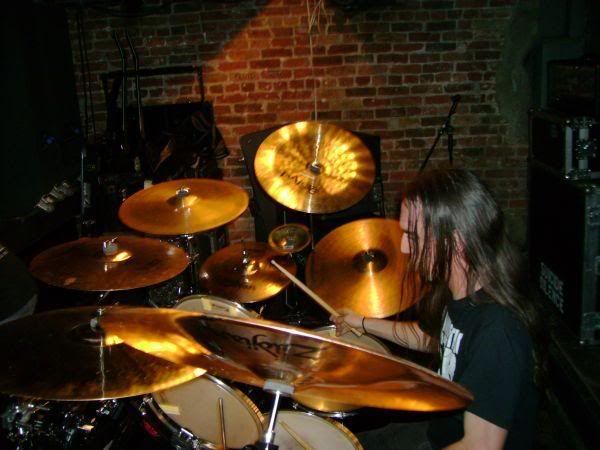 Really, i've been drumming for about 5 years, but I have only had my own kit for a year. It is still VERY MUCH UNDER CONSTRUCTION. As i'm learning more comfortable ways to set my kit up, tune it up and many other things. The long I seem to have it, the more I like it, as I understand how to tune it and set it up better. I'll update more pictures as I get the kit coming along, folks. They'll be good ones, I promise.