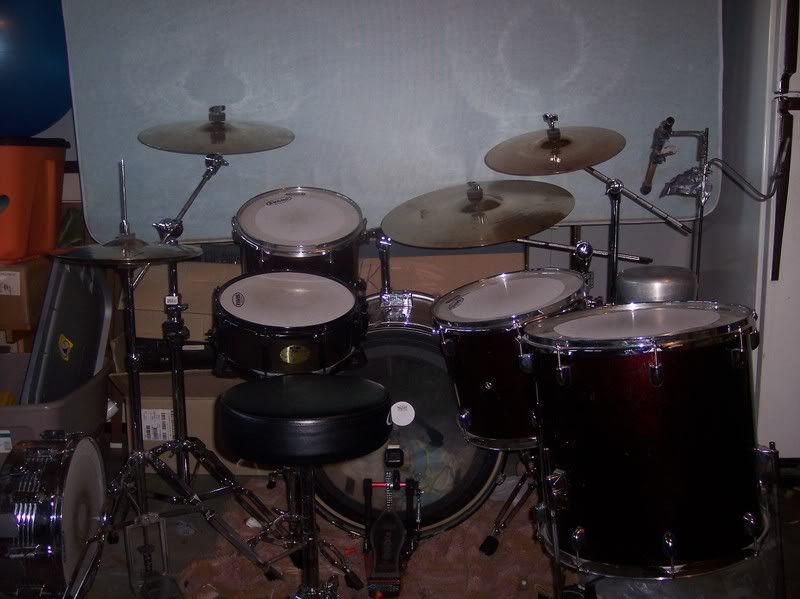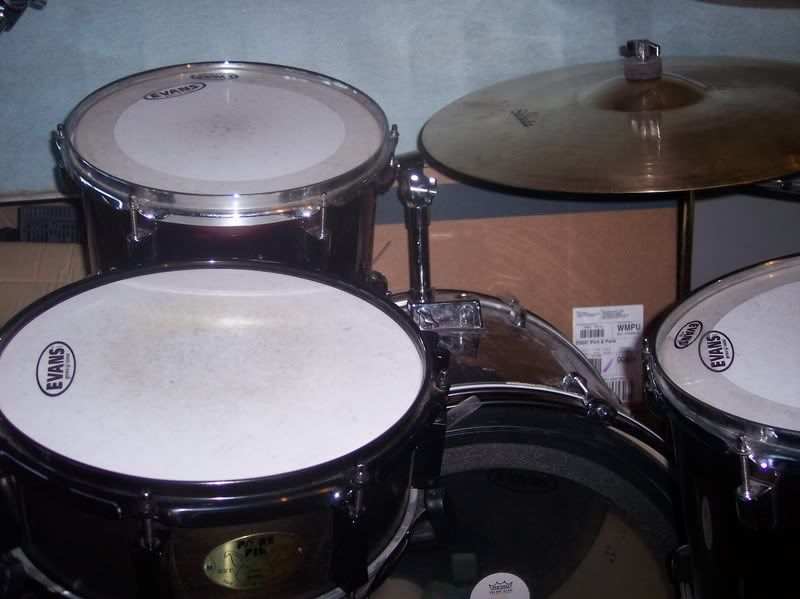 Well This is my kit. Its a PDP EZ kit. It's about 3 years old. Not much to say about it so here are the specs.
Drums:
22x16 Bass Drum
16x16 Floor Tom
13x11? Mounted Tom
12x10? Mounted Tom
12x5.5 Pork Pie Little Squealer Snare
Cymbals:
13" Saluda Mist X Medium Thin Hi-Hats
14" Zildjian ZBT Crash
16" Saluda Mist X Medium Thin Crash
20" Saluda Mist X Ping Ride
Hardware:
PDP CB900 Boom Straight Cymbal Stand x2
DW 5000 Series Accelerator Pedal
Dixon Boom Straight Cymbal Stand
Gibraltar Snare Stand
Factory Hi-Hat Pedal (I have a PDP on back-order)
Pearl Cymbal Arm/Tom Mounting thingy
That's about it...