Hi there, fellow drummers!
I'm unfortunately not an active user in here, but anyhow; I'm really proud of my kit, and I would like to share it with you, fellow geeks!
Pearl Masters Premium (MMP)
Made of sweet sounding maple, and the dimensions are the following:
8"x7", 10"x8" og 12"x8" racktoms
14"x14" og 16"x14" floortoms
22"x18" bassdrum
14"x6,5" snare
Finish: Black on black w/red inlay (Ltd. edition)!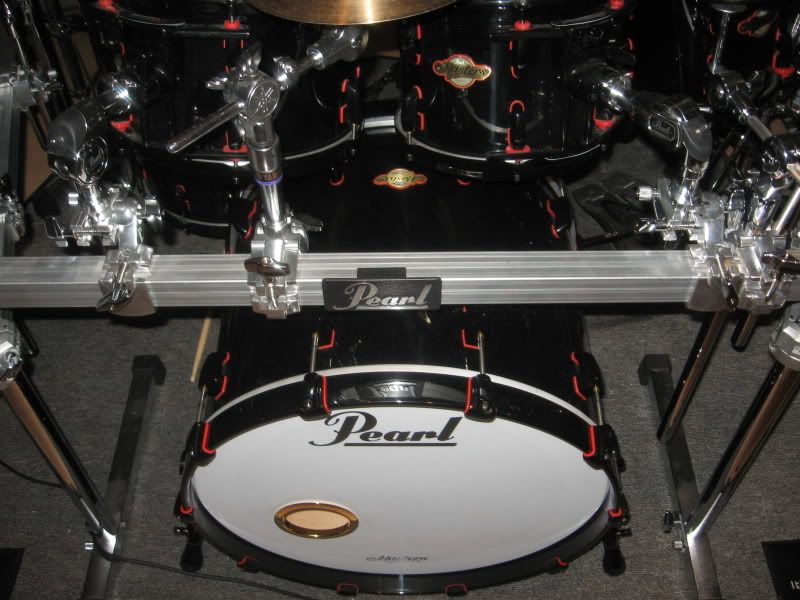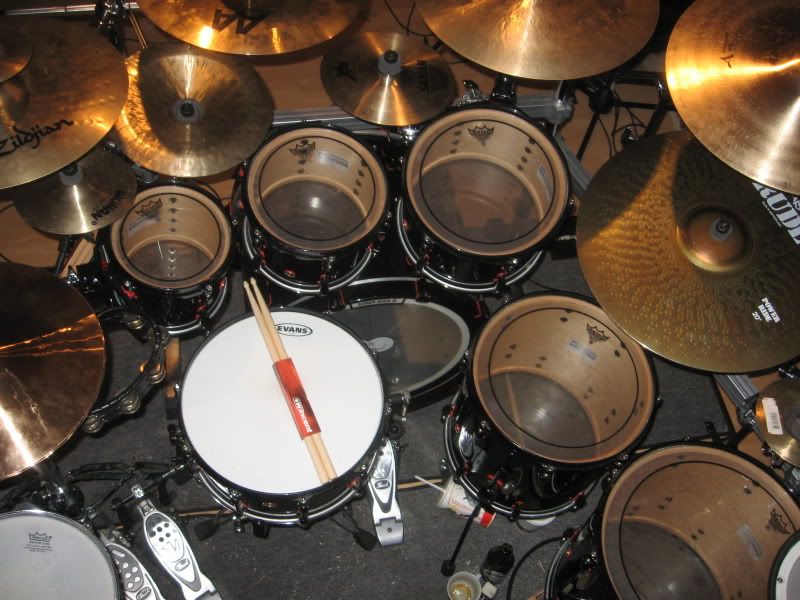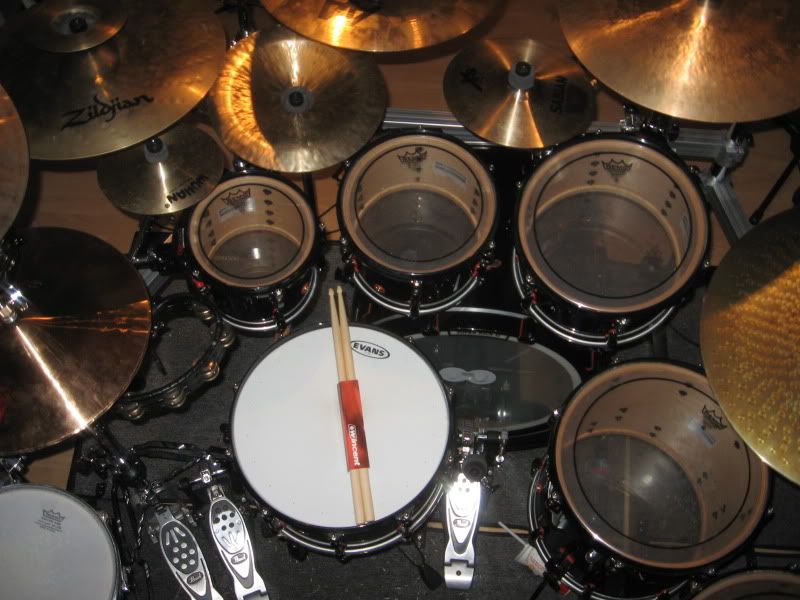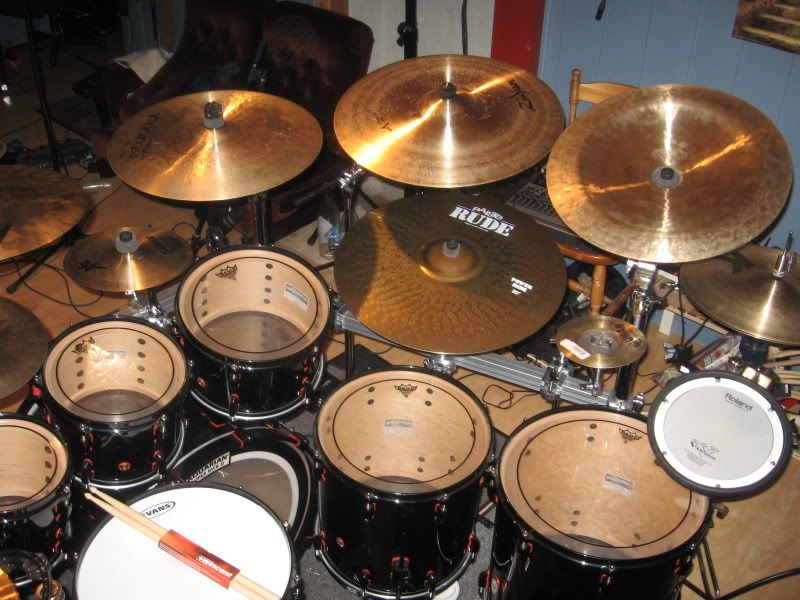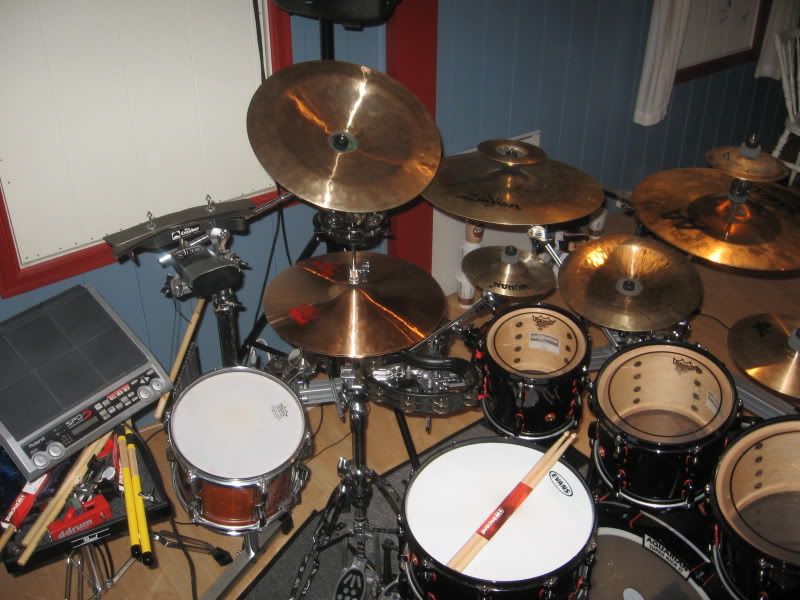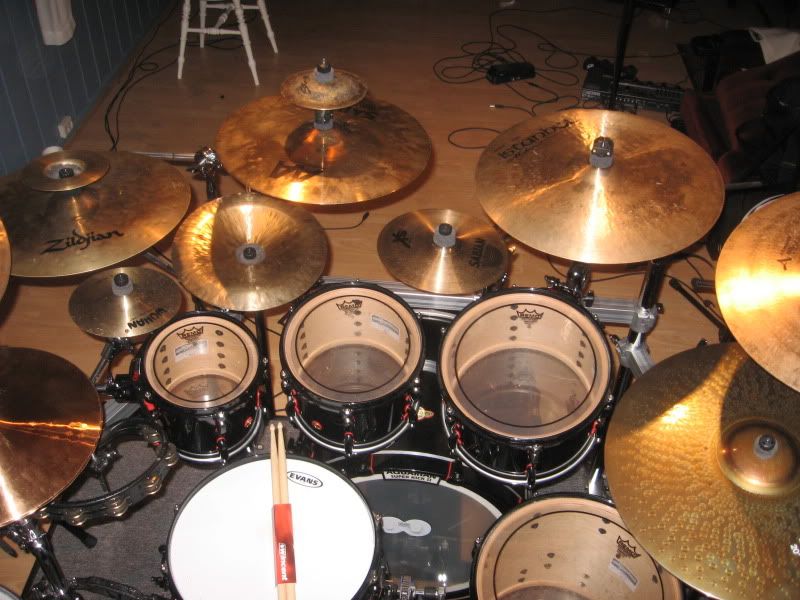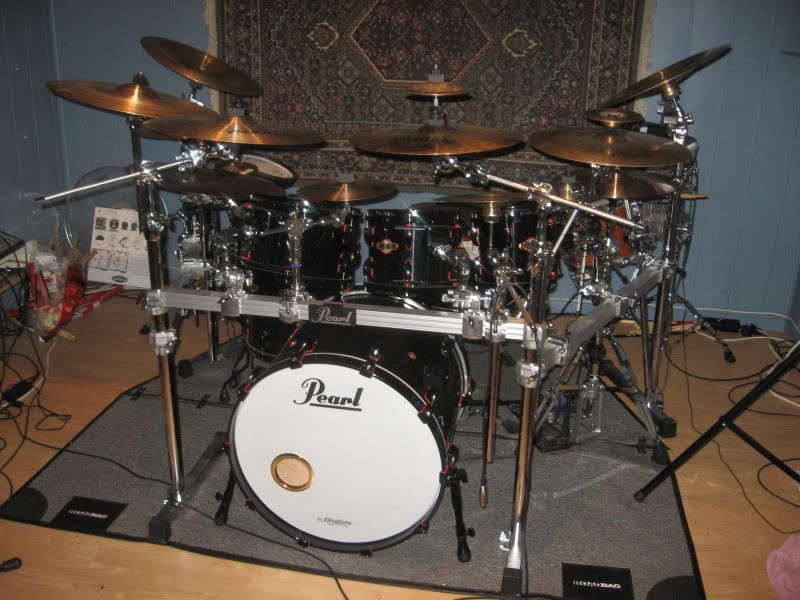 These pix are from this summer, but since then, the only big difference is switching from my good, 'ol Eliminator too the new, fancy Demon Drive. And now I use Evans EC2 (clear) on my toms - with great success I must admit.
Some of the cymbals in these pictures are only used at rehearsal. In live- and studiosettings I use different stuff, according to situation and style of music.
There's also a homemade snare (ex-Shiro 10x8"-tam), a Roland SPD-S, a Roland V-pad and some percussion in there. And; I almost never use the remote-hihat anymore.
A better pic of the finish, but this is a Reference-kit:
http://www.harmony-central.com/ProductImages/Large/000033202.jpg