Here is my Tama Rockstar Custom 7 piece. I believe it was made in 97 but not positive. I have two sets of hi-hats on it, 13" Zildjians and 14" Zildjians. I'm not even sure when they were made, but let me specify, they have the stamps only, no laser logo.
10" Aerial Tom
12" Aerial Tom
13" Aerial Tom
14" Aerial Tom
16" Floor Tom
20" Kick Bass Drum
14"x 5" DW Snare
Tama Iron Cobra Double Bass Pedals
DW 5000 Hi-Hat Stand
10" A Zildjian Splash
15" Zildjian Dark K Custom Crash
17" A Zildjian Crash
12" Sabian Original Splash
18" Sabian Original Ride
Vic Firth Buddy Rich Signature Sticks
and now the pics and set-up...............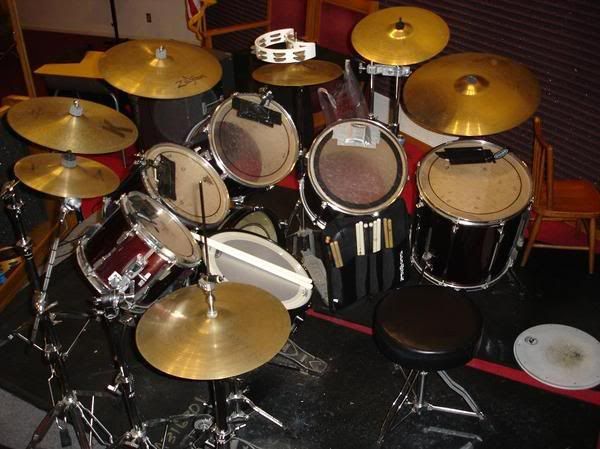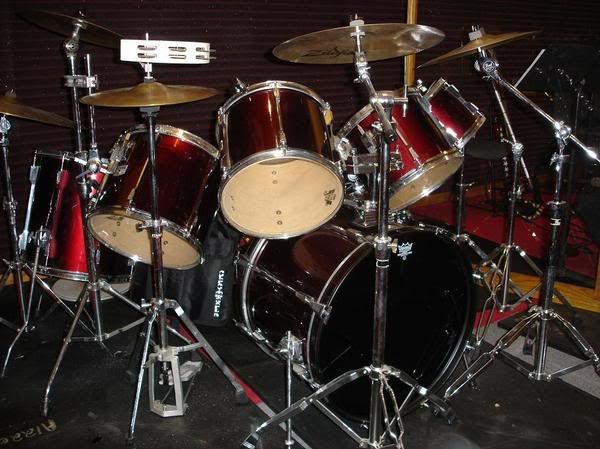 Hope you enjoy.........