DDRUM DIATRIBE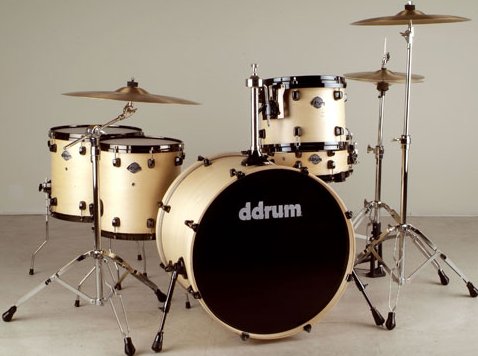 9-Ply Birch/Basswood Shells
Satin Laquer Finishes
D-Spension Tom Mounts
Presicion Bearing Edges
Choice of Configurations
Agenda 200 Pro Hardware
Re-inforced Ball-In-Socket Tom Holder
Extra Straight/Boom Stand
PDP FX
All-birch Shells
STM® Pro Tom Mounts
Lacquer Finish Choices
Matching Bass Drum Hoops
Bass Drum Pillow
8.155 Hardware Pack
Standard 5-piece kit configuration includes: 18x22" bass drum, 8x12 ", 9x13", 14x16 " toms and 5x14" snare drum
Available add-on drums include: 8x10 " tom
i really need some help as ive narrowed my choices down to these 2 kits but i cant decide between them.
im not too clued up about either make but i know there both really good kits for what im after. its just im wondering which one is better overall.
both are about £500 so the price is ok. its just i want to know which would be better value for money, overall and would last me better in the long run.
just some general advice about each company and which kit you would take if you were in my situation i guess is what im after.
cheers