the name's bruce and i live in FTW, TX. i've been playing drums for 21 years with the last 10 of it being as a professional. most of my touring has been here in TX, but i have done 2 tours to europe as well as numerous tours all over the US. my current boss's website is in my sigtag and for the last 6 months we have been touring more and more outside of TX and this year will even more so. check out her website and come on out to a show if we're in your area.
i don't buy as much gear as i used to now because i know what i like and there's not as much of a need to try new stuff out. when i was younger drums were all i spent my money on and now that i have 2 DW kits, a 70's slingerland kit and a pearl export jazz kit (for upcoming australia/japan tour) and all the hardware, cymbals and snares to outfit them all i just don't much gear.
my favorite snare right now and the one i have been using for the last two years live is a '63 slingerland. sound great live as well as recorded. i play my DW's live (20", 12", 14" and the slingerland 14" snare) and mostly play sabian cymbals. i also use ALL DW hardware and pedals except for my trusty old tama leverglide hi hat stand (wish they still made those the way they used to).
well, that's about it for now. i'll try and contribute as much as possible. oh yeah, i posted about some cases i need ASAP in the classifieds forum here if anyone can help me out.
here's some pics of my set and live shots: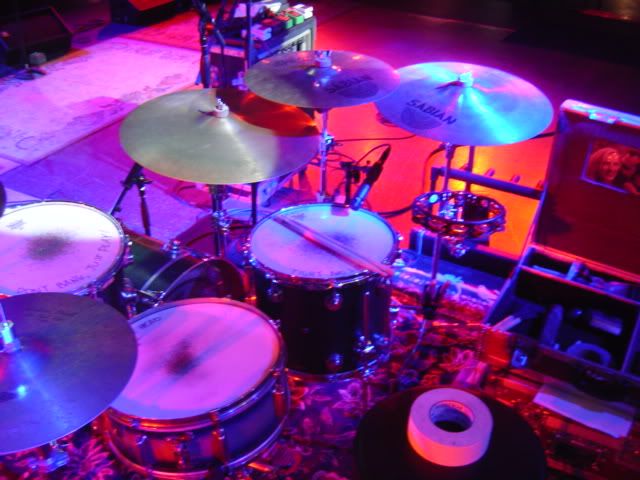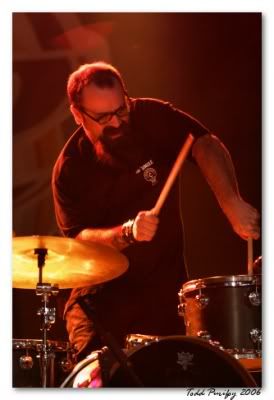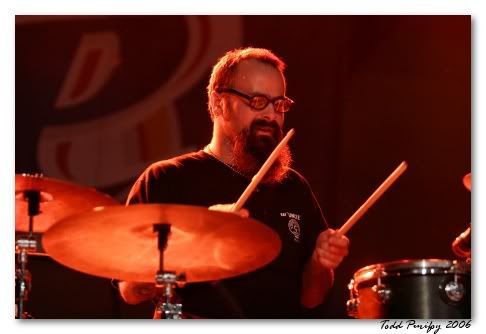 bruce