Just having a little fun in rehearsal. I haven't played metal for a year and a half and decided to go all out!!
I think im using this for some time now!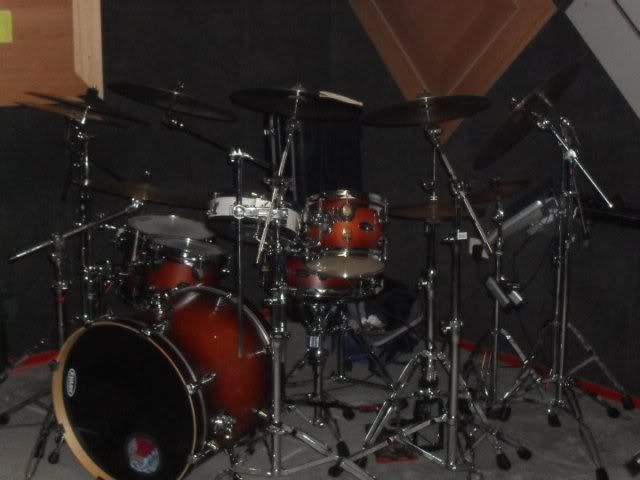 PDP FS in Tobacco Burst.
Drums:
22"bass
14"snare
10"tom
12"tom (used as a floor tom)
14" floor tom
Roland Pd 120 as a rack tom hooked up to the SPD-S
Cymbals:
10"Paiste Alpha splash
14"Paiste Alpha hi hats
16" Sabian Paragon Crash
16" Zildjian Z Custom Crash
17" Zildjian Z Custom Crash
18" Zildjian Z Custom Crash
18" Paiste PST3 China
20" Paiste 2002 Power Ride
20" Paiste Alpha Full Ride.
DW 5000 pedals
And yes there is a broken stick on the cymbal.....i dont play with it there.