Moderator: Moderators
DrumStix22

drumming adept

Posts: 169
Joined: Mon Apr 28, 2008 8:09 am
Which tips tend to chip less? Besides nylon tips
J0k3r

drumming adept

Posts: 100
Joined: Tue May 06, 2008 5:40 am
Location: Kent County, MD. USA
Ok. Mr. Drumstix... lol jk. I had that problem forever. use barrel shaped tips. Acorns and ovals chip more. also try and take it easy on the cymbals, this is where mine broke the most... hit with the side of your stick instead of smashing them hard with the tip.
"We're never gonna survive unless we get a little crazy" ~Seal~

Ludwig Accent
Vic Firth Stix
Zildjian Cymbals
Evans Heads
Gibralter Hardware
wmpdrummer13

drumming adept

Posts: 289
Joined: Wed Dec 24, 2008 7:37 am
Location: Tampa, FL
i usually chip the tips of my sticks on my ride cymbal. I dont think i have ever chipped them on crash cymbals. i use pro-mark's japanese oak and the tips seem to hold up pretty good, if you are playing rock or any style that consist of hard hitting it is almost expected to chip tips and break sticks.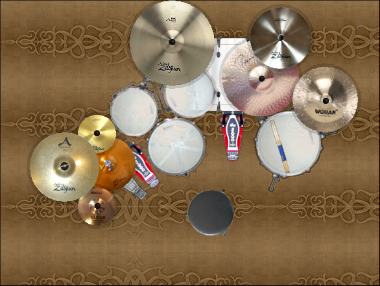 Tama Rockstar Custom, Zildjian A Customs and A series cymbals, Paiste, Sabian, Wuhan, Promark Japanese Oak, Remo and Evans Heads, DW hardware, Pearl Icon Rack, DW 8002 pedals