Ok, first of all, I was debating which forum to put this in. It could have been Vintage drums, accessories or this. Seeing as it'll get the most attention here I posted it here. Anyways. I recently purchased an Acrolite with a case and stand for $50. It's not in the best condition but not in the worst. I need help on what to clean it with.
Exhibit A: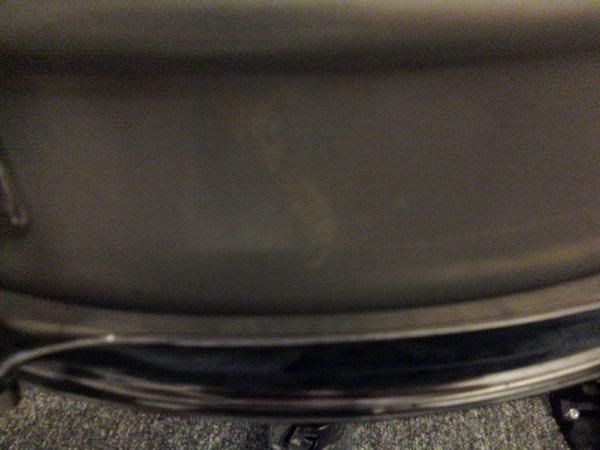 The most prominent mark is this yellowish residue which is crusty and hard. The rest of the shell seems to be fine.
Also there's brown pitting on the rims which may be rust. I couldn't get a decent picture of that.
The drum came with a Dixon stand that looks like this:
I'm completely at loss at how to operate it, so if you guys can give me instructions of how to put it to use, that would be greatly appreciated.
Thanks in advance.