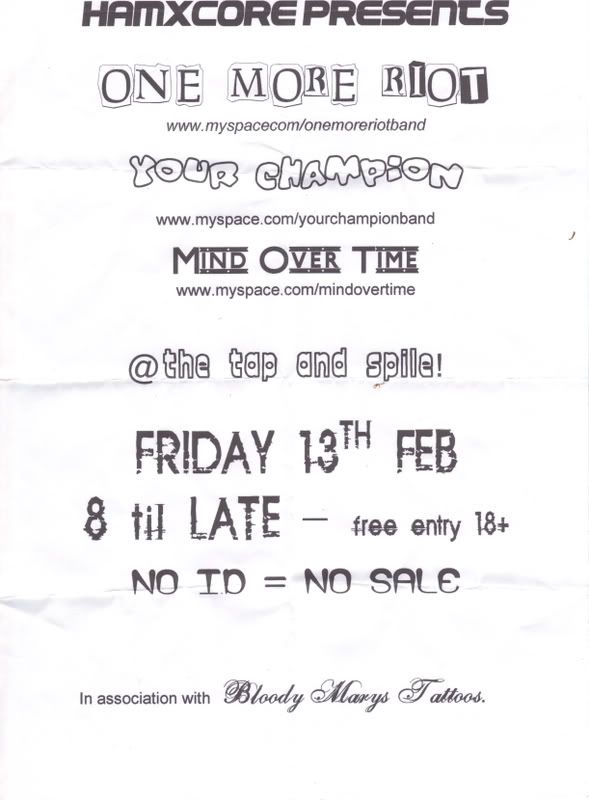 my band is YOUR CHAMPION
we also have another gig coming up at the face bar in Reading.
i dont know if anyone else on the board is from my neck of the woods.
but if you are, come along and say hey, and give me some constructive criticism
i haven't played live before on drums, so i dont know how i'll do haha.