Moderator: Moderators
wmpdrummer13

drumming adept

Posts: 289
Joined: Wed Dec 24, 2008 7:37 am
Location: Tampa, FL
Very creative drummer, very good timing, what are yalls opinions?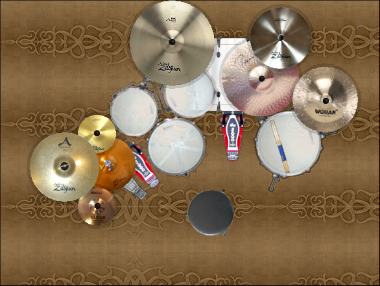 Tama Rockstar Custom, Zildjian A Customs and A series cymbals, Paiste, Sabian, Wuhan, Promark Japanese Oak, Remo and Evans Heads, DW hardware, Pearl Icon Rack, DW 8002 pedals
silencetheshadows

beginner

Posts: 34
Joined: Sat Oct 20, 2007 7:29 pm
Location: Sacramento, California
Fucking great. I love Incubus. On every single album, from Fungus to Light Grenades, his playing has been phenomenal.
Hello. My name is Renz, and I currently use Mapex drums, various cymbals (including Saluda 18" rock crash and a sawblade), various hardware, Ahead and Promark Drumsticks, PDP Pedals, Moongel, a Honeywell fan, and cold water.